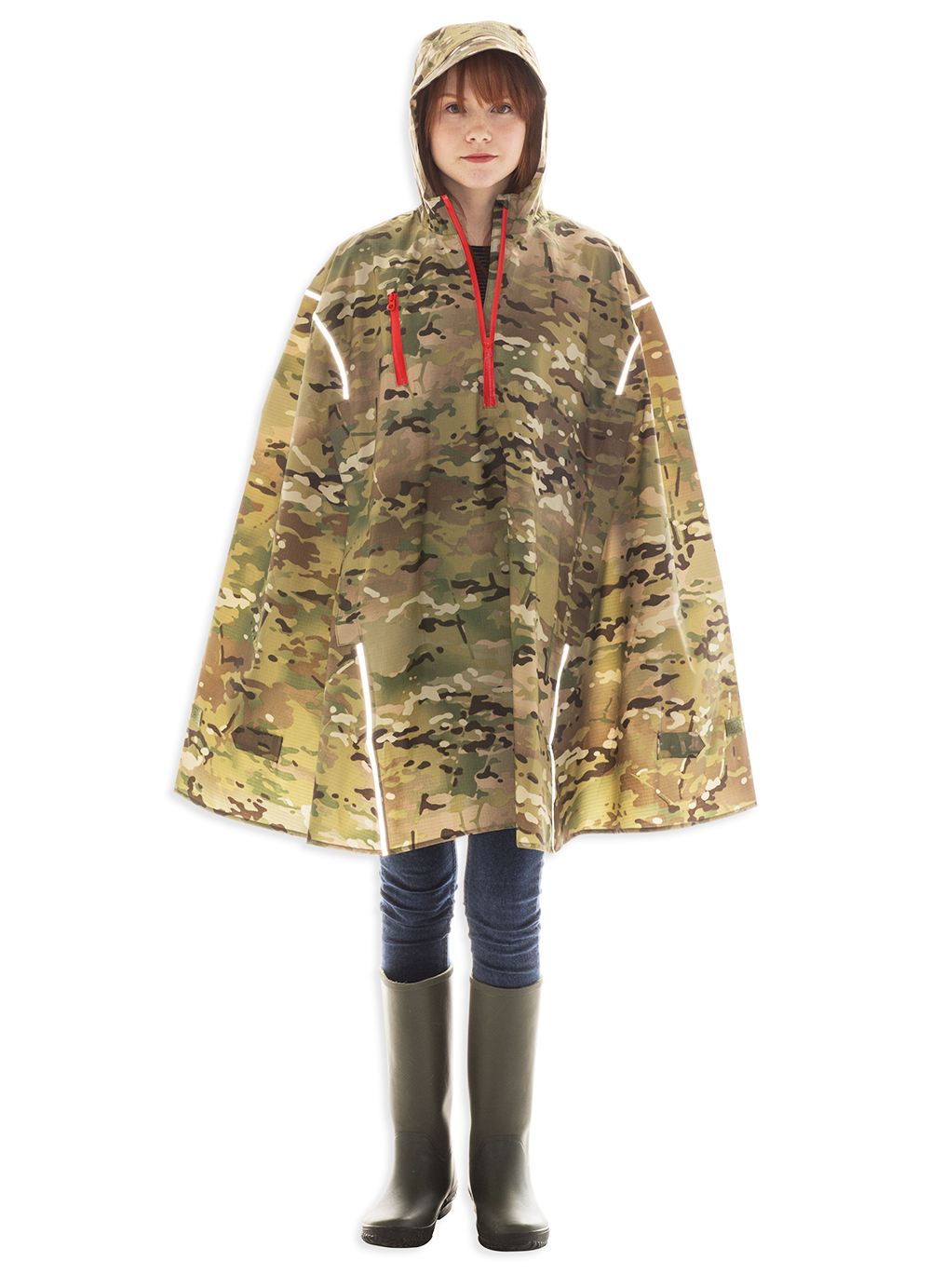 Weetamoe Camo, High-Performance Rain Cape by Cleverhood
Stay hidden, or rather stand out, depending on where you live with this version of Cleverhood's Weetamoe Camo daily wearer in lightweight multicam ripstop fabric. Taking inspiration from the Rhode Island woods, the swirly tones
Read More
Product Description
Stay hidden, or rather stand out, depending on where you live with this version of Cleverhood's Weetamoe Camo daily wearer in lightweight multicam ripstop fabric. Taking inspiration from the Rhode Island woods, the swirly tones of nature are delightfully interrupted by outstanding red zippers. Substantial coverage drapes the cape over your shoulders with a fitted bill hood that tucks nicely under a bike helmet. The magnetic closure armholes provide optimal mobility with genius thumb tabs to secure its flyaway tendencies while cruising around town. Trimmed in reflective 3M piping, made in the USA.
Specifications


Size - One size fits most


Dimensions - 35.5" (90.2 cm) from center shoulder seam to hem.


Weight - 1 lb 4oz (567 grams)


Lightweight, multicam ripstop fabric


All seam-sealed


Durable YKK zippers


Magnetic arm closures


Elastic thumb loops (interior)


Reflective 3M piping


Hood fitted to optimize peripheral vision


You have 30 days to change your mind. If you decide to return your purchase within the first 15 days, you will get your money back, no questions asked. If you need a bit more time to think about it and decide to return within the 15 following days, you will be refunded with store credit (coupon) of the full amount of your purchase. More details.